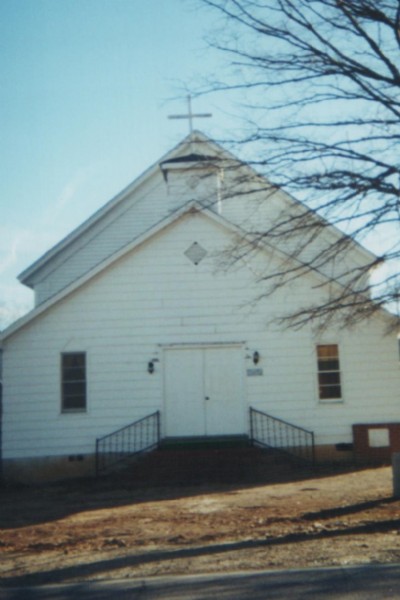 The New Vester Church was organized in the mid 1860's as a "Bush Harbor", (a scaffold with bushes on top). The name given to the Bush Harbor was "Vester Church", located on a place known as "Parker's Island". The first pastor was the Reverend Stamper, who served a few years and was followed by the Reverend Nick Anderson, followed by the Reverend Daniel Stokes and then Reverend Nick  Arrington. In 1891, the Church was relocated to a new site, which is our  current    location. Two of the Deacons, Harry Dunston and Ned Kent contributed lumber to build a new Church. The name "Vester", which was given for the Bush Harbor was changed to "New Vester Missionary Baptist Church" under the leadership of the Reverend Nick Anderson, who served from 1891 until 1903.  Reverend W.H. Mitchner served from 1903 until his death in 1953.
The Reverend Offie Richardson served as Associate Pastor for three (3) years due to the illness of Reverend W.H. Mitchner. The Church was without a Pastor for two (2) years. Then the Reverend J.H. Bryant was elected pastor and served for a short term. After the resignation of Reverend Bryant, the Reverend A.A. Crum became Pastor in 1956 and served until 1970. During this period some renovations were done to the Church. Reverend A.A. Crum resigned in 1970. The Reverend S.L. Ballentine was elected Pastor and served for thirty (30) years. Under Reverend Ballentine's leadership many renovations were made to the Church. The construction of bathrooms, an educational wing was added, air conditioning was installed, a dining hall was built and the preparation and planning of a new Church began under Reverend Ballentine's leadership. Reverend Ballentine resigned in 2000. 
In the year 2001, the Reverend Jeffrey A. Simms was elected Pastor. A building committee was formed and under Pastor Simms leadership the Church body  began to work on this labor of love. From the earliest  existence of mankind, God has given chosen individuals special insight and vision.